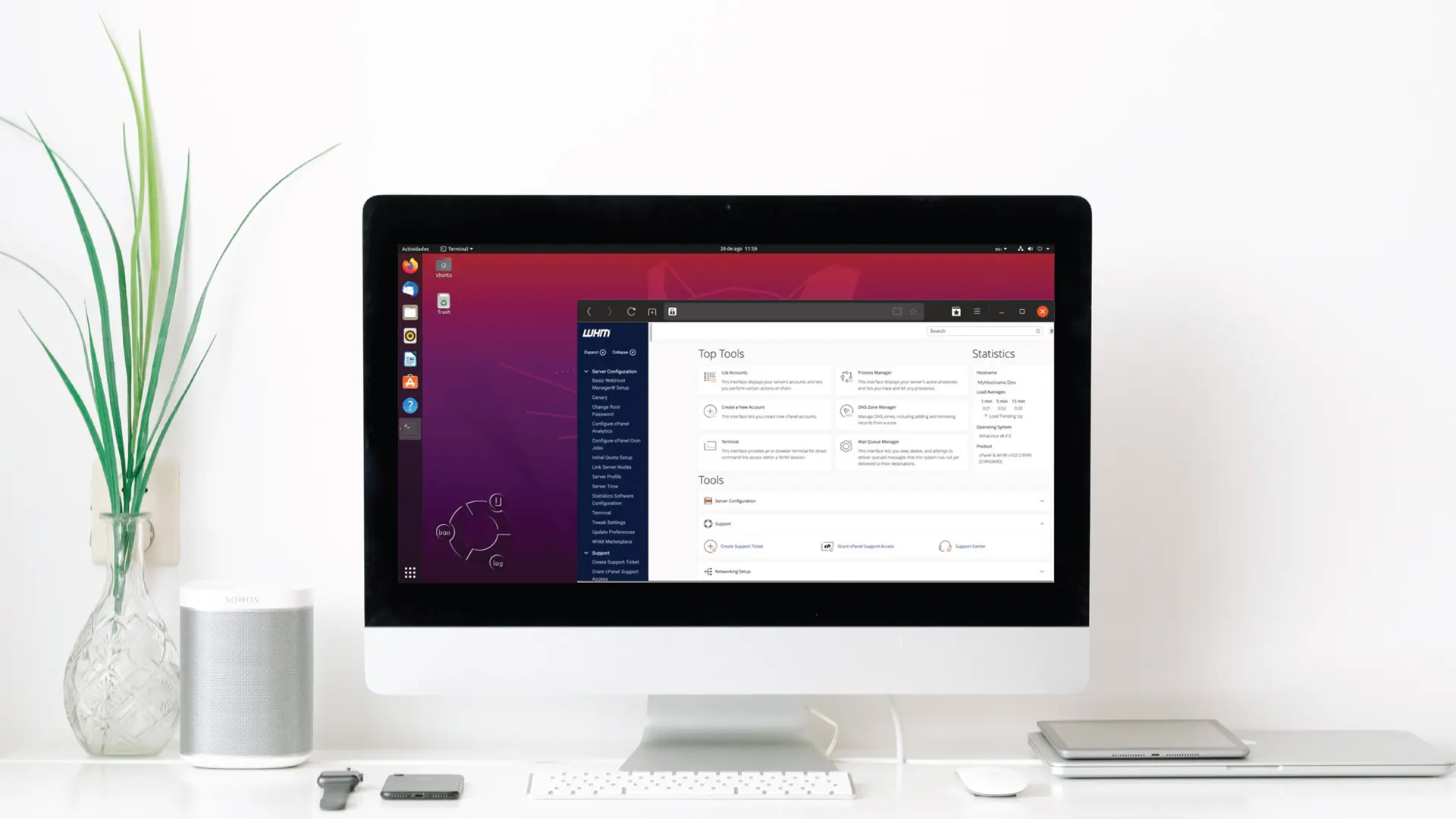 Tutorial: Installing WHM/cPanel on Ubuntu 20.04 LTS
Last year, Ubuntu announced that a forthcoming collaboration with cPanel will be achieved to provide full support for Ubuntu LTS 20.04 with cPanel version 98. This will allow users that are much familiar with the Ubuntu Operating Systems, to install and configure a WHM/cPanel instance on their servers with lesser steps.
As most of the cPanel users already know, CentOS 8 announced that it would be reaching its EOL in December of 2021, and most of them were concerned about the support and security updating of the Operating System. This news was unexpected in the Open-Source and web hosting industry. However, cPanel L.L.C realized that this will have a great impact on its services, and has been working towards providing solutions for its partners and customers to expand their options regarding the Operating System, that will choose to install WHM/cPanel.
As of today, users can already install WHM/cPanel on Ubuntu 20.04 LTS, but some of its functionalities are limited and cPanel is constantly working on enabling them on the upcoming versions. On their recent WHM version 102, they have stated that on Ubuntu 20.04 LTS:
"cPanel, L.L.C. only supports installations of cPanel & WHM version 102 and newer on the Ubuntu operating system. We no longer support cPanel & WHM version 98 and 100 on Ubuntu 20.04 and we block the installation of those versions on the Ubuntu operating system".
Below you will find instructions on how to install WHM on Ubuntu 20.04 with simple steps:
First, your server will have to meet the minimum requirements with a clean installation of Ubuntu 20.04 LTS in order for the WHM installation to proceed.
RAM : Minimum – 1 GB, Recommended – 4 GB
CPU : Minimum – 2 vCores, Recommended – 4 vCores
Disk : Minimum – 20 GB, Recommended – 40 GB
After confirming that your server requirements meet the above, proceed with the following steps:
Update the current packages in your Ubuntu 20.04 LTS server.
sudo apt-get update
Set a hostname for your server, for example:
hostnamectl set-hostname server.massivegrid.com
Continue with the below command to start the installation of cPanel at your server.
cd /home
curl -o latest -L https://securedownloads.cpanel.net/latest && sh latest

The whole process will take some time in order to complete the installation. When it is completed, open your preferred web browser and access the WHM using: https://your_server_ip:2087 e.g
https://192.168.1.5:2087
And, voila! You can log in to your WHM by using the root user & password to proceed with the configuration.
In case you are facing any issues during installation, our Support Team will be happy to assist.